Changing one smile at a time!
Dr. Michael Ho and his team would like to welcome you to iSmile Dental! We strive to deliver high quality dental care for our patients, including Digital X-rays, digital record, intraoral photos, laser treatments and more. We believe in using the best materials and the latest technology for all dental treatments. Patient comfort and satisfaction is of great importance to us.
Our doctors and staff are continuously taking continuing education courses to be at the cutting edge of the latest research and technology. We believe in preventative by spending time educating patients about dental cares and different dental treatment options that are available to them. Changing one smile at a time…!
Dr. Michael Ho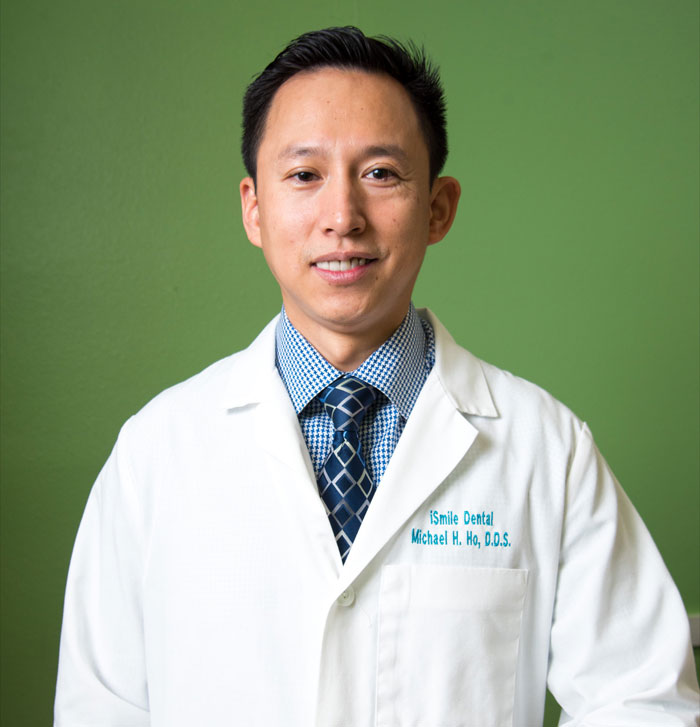 DDS New York University, New York, NY BS University of California, Irvine, CA American Dental Association and California Dental Association, President of San Diego Vietnamese Dental Association
Dr Michael Ho is a gentle, passionate, caring, detailed oriented and friendly dentist who believes in the highest quality of care at the most relaxing and comfortable settings. Dr Ho grew up in Long Beach, CA, He went on a full scholarship at University of California, Irvine. and obtained an honor in Bachelor of Science in Chemistry and minor in Biology. Dr Ho acquired his dental degree at one of the best dental schools in the nation at New York University College of Dentistry in 2007. To further advance his dentistry knowledge and skills, he attended General Dental Medicine and Oral MaxilloFacial Surgery Residency at Caritas Mary Immaculate Hospital, Queens, New York in 2008. For the past 5 years Dr Ho has been a leading dentist for various private dental practices in multiple locations in San Francisco area prior to moving to San Diego in October 2010. Here in San Diego, he opens his private dental practices to ultilize his passion, caring for dentistry to serve the community. During free time, Dr Ho loves to spend time with his family and participate in multiple charity events with his SDVDA team members through out San Diego and in Vietnam.